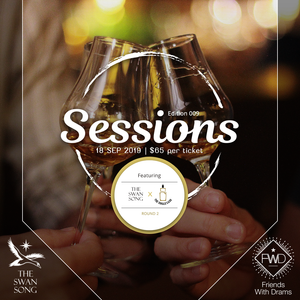 Presenting Sessions Edition 009: The Swan Song x The Single Cask.
Back in April, Sessions hosted a friendly contest between two of the best whisky bars in Singapore. The participants loved it so much, they asked us to have another round. So here it is!
The Single Cask and The Swan Song have each picked two bottles of Ledaig from their respective collections. There will then be two rounds of blind tasting where you let your palate decide which dram is better!
Date: Wednesday, 18 September 2019
Time: 7pm to 9.30pm
Location: The Swan Song, 50A Prinsep Street #02-01
Ticket Price: $65
4 drams, 1 distillery, 1 delicious dinner.
- The Single Cask bottling (26yo)
- van Wees The Ultimate 2004 (10yo)
- The Single Cask bottling (26yo) 
- The Swan Song × Friends With Drams bottling (11yo)
Brought to you by The Swan Song and Friends With Drams.