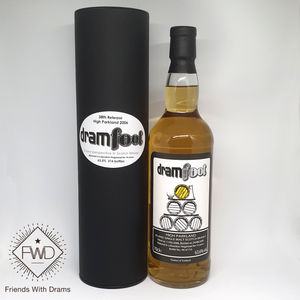 If you emailed the webmaster to tell us about a typo in the listing, thanks for the initiative! But truly this is a Highland Park that has matured in a Bourbon Hogshead for 14 years before being bottled by Dramfool.
It comes in at a whopping 63.3%, so this promises to be a whopper of a dram!
Distillery: Highland Park, Scotland
Age: 14 years old
Strength: 63.3%abv
Only 316 bottles.
Cask Strength | Non-Chill Filtered | No Colouring Added